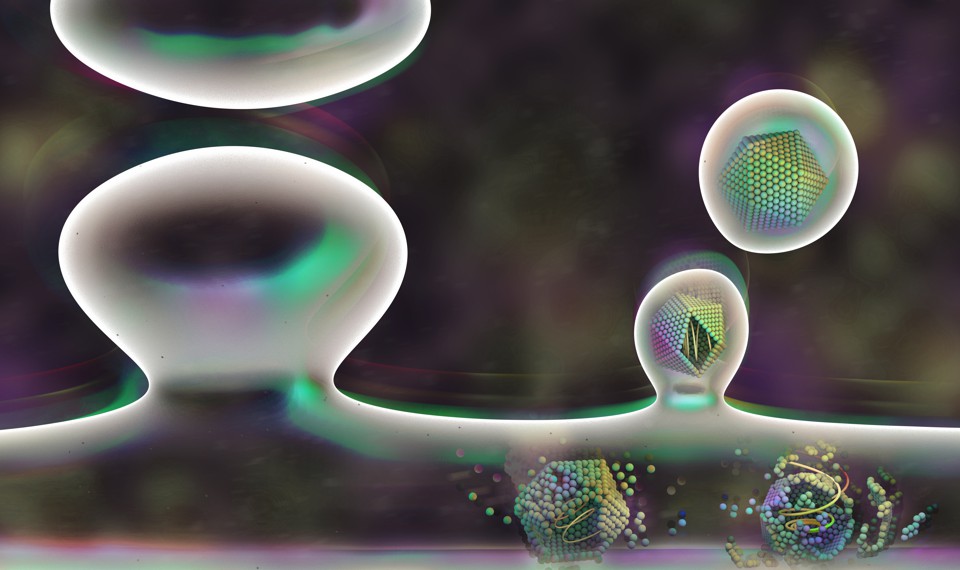 Any coherent system in nature has some combination of self similarity with other systems as well as some unique points of differentiation. In other words; nature has themes, and variations on the theme. Biology is no exception to this rule. When we consider the mind boggling complexity with which the relationship economy we call biology is expressed on many scales, we can easily get lost in the complexity. In order to understand it with a maximally useful perspective we must be able to tell the difference between the self similar themes and the mind boggling variations on those themes.
With an understanding of the difference between theme and variation, we can then identify the key leverage points which influence various systems more intentionally and effectively. As we ferret out the principle axioms on which complex systems rely – the simple rules behind the complexity – the global properties threaded through the biological economy – we then have tools to more rapidly see the many variations on the theme, and with this clarified vision, we are also poised to more effectively influence the nature of the processes and by extension our experience of life.
The heartbeat of the integrity on which biological systems rely is a relationship economy built on a cultivated harmony of mutually nourishing relationships, along with a proportional attendance to defending that nourishing relationship field from antagonists. This two stroke relational engine is facilitated by various means of perception structures that are aimed at identifying nourishment from antagonist, as well as a repertoire of corresponding behaviors that relate appropriately with each type of perception.
Biological systems must acquire information and act appropriately on that information – information related to acquiring nourishment while avoiding and or destroying antagonists. Acquiring nourishment in service of the mutually nourishing relationship field that defines its continuing coherency, along with an immune system to protect that nourishing social economy is the theme. Acquiring and sharing information to this "nourish and protect" end, along with manufacturing structures that facilitate a proportional response, is how biological systems are "expressed".
Biology can be viewed as a collection of structures that must perceive and share information across the network of mutually nourishing bodies, as well as structures that can act on these perceptions. We see this theme at the cellular level, between cells, at the organ level, between organs, and at the species level, and between species. The same way varied expressions of musical communication can be generated from a basic theme of 7 notes, the overarching theme of the biological economy is variously expressed by way of simple thematic foundations – variations on the theme.
This "perception and response" theme that facilitates the axiomatic core of "nourish and protect" behavior is itself the thematic nucleus of biology. If information needs to be shared, it is accomplished by way of structures purposed toward a specific "meaning" that fits into this thematic core. If a defense requirement is perceived by way of structure, it is also expressed behaviorally by way of structure. Structures in the context of biology convey meaning.
These meaningful structures from which biology is composed also have self similar themes. Many established structures are variations on the theme; "perceive and respond to nourish and protect" – established structures are frequently repurposed to accomplish many different things in service of the perceiving and communication engine in service of nourishing and protecting.
With all of this in mind, we can then see that the way communication is facilitated by way of certain structures in the brain may be an expression of an isomorphic theme – a representation of the way organisms communicate between each other in the form of viral "communications" in the brain may also be seen as the means of carrying out the functions of perceiving, nourishing and defending in the larger biological body of life. Bacteria share information by way of structures, and viruses are certainly worthy of being considered as a potential means by which perceiving, nourishing and defending goes on in an ecosystem. The reason this may be worth consideration is because "thoughts" in the form of viral like structures is the the physical form of the information economy within the brain. When we consider this pathway for information sharing, we might ponder how this same structural process might play out in the larger body of life, using viral like particles as the means of sharing information, nourishing and or protecting integrity.
Brain Cells Share Information With Virus-Like Capsules
https://www.theatlantic.com/science/archive/2018/01/brain-cells-can-share-information-using-a-gene-that-came-from-viruses/550403/